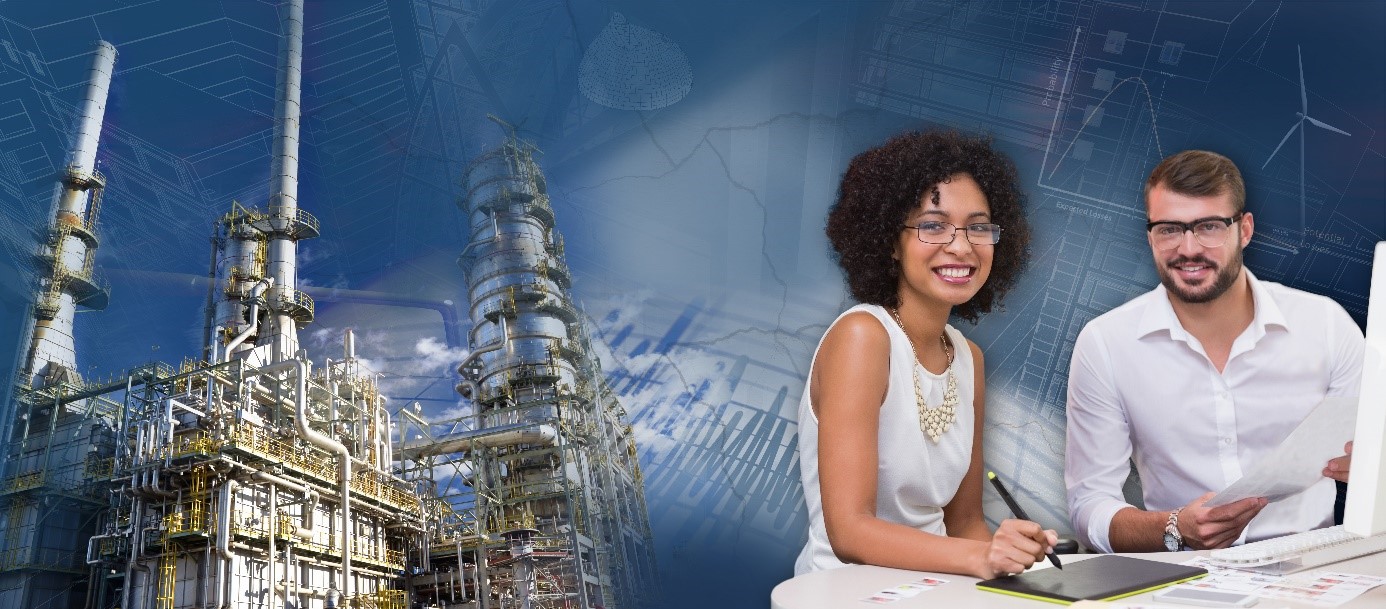 M.Sc. Structural Engineering and Risk Management of Industrial Facilities
Continuous education and specialization are essential for professionals looking towards career development. Especially in today's interconnected industrial world, technically specialized engineers with business acumen and management skills enjoy a high level of employability and are able to make the most of new opportunities. The M.Sc. Management and Engineering in Structural Engineering and Risk Management of Industrial Facilities (MME-CONSTRUCT) is an engineering Master's degree program that will train you at the interface of technology and economics. Graduates with the expertise to understand the art of management as well as the complexities of structural engineering are increasingly sought after. Thus, in order to keep up with industry's demands, this course is designed as an interdisciplinary program that includes not only technical, but also socioeconomic aspects of civil engineering. Moreover, the English-taught M.Sc. MME-CONSTRUCT is an international program, providing students with an inter-cultural environment throughout their initiation into the world of structural engineering and risk management of industrial facilities. As a professionally qualified engineer with management skills, you will be able to meet the challenges of today's global industry.
Programme Objectives
Graduates of this Master's degree programme will have gained the skill set and competences to work at the interface of technology and business administration. They are well equipped to pursue careers in multidisciplinary fields of industrial facility design and bring management skills to industry, public sector and non-governmental organizations.
This programme provides application-based knowledge for designing, constructing and monitoring structures during operation and accidental events in compliance with international building codes. Especially the structural engineering knowledge in subjects such as the design of industrial facilities under exceptional loading, seismic design and vulnerability assessment of structures to hazardous events will be intensified. Therefore, graduates will be enabled to carry out site- or structure-specific risk analysis using modern tools to estimate the threat of natural hazards. On top of that, the programme prepares its students for leadership roles in the designing and risk management sectors. Detailed information about the Programme Structure and the Curriculum is given on the RWTH International Academy Website.
Study in Two European Countries.
The M.Sc. MME-CONSTRUCT is a joint programme conducted by the RWTH Aachen University in Germany and the Maastricht School of Management in the Netherlands.
Engineering & Management at the RWTH Aachen University, Germany
The scientific leadership of the M.Sc. Management and Engineering in Design Concepts and Structural Engineering of Industrial Facilities lies with the Faculty of Civil Engineering, especially with the Chair of Structural Analysis and Dynamics CSAD of the RWTH Aachen University. Moreover, the comprehension of numerous professional experts from the industry as wells as from the research and development areas contribute to the development and execution of the master programme.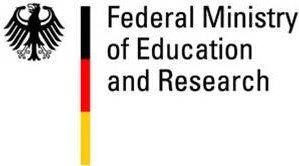 Special support comes from international Partners, the Chair of Structural Analysis, "Ss. Cyril and Methodius" University of Macedonia UKIM and the Institute for Research in Environment, Civil Engineering and Energy IECE in Macedonia. This Cooperation is founded in special way by the 'German federal Ministry of Education and Research' to ensure the international exchange of know-how and technologies.

Since 2012, Dr.-Ing. Habil. Sven Klinkel has been the head/Chairman of the Chair of Structural Analysis and Dynamics group was appointed full professor at the RWTH Aachen University and Dean of Studies of the Faculty of Civil Engineering.
Today, the CSAD has a permanent staff of 23, including 10 research associates and scientific assistants as well as 7 employees and apprentices in the administrative division, laboratories, construction office, and electrical and mechanical workshops. In addition, approximately 20 student assistants are engaged to help with teaching and research. The chair handles a wide range of topics from computational analysis of complex structures including finite element methods, structural dynamics and earthquake engineering, as well as modelling of functional materials and adaptive structures the possibility of interdisciplinary research is well utilized by the team members.

As a result of the multidisciplinary research activities of CSAD the Centre for wind and earthquake engineering was set up in collaboration with other institutes. The combination of these fields of work build new opportunities in applied research as well as fundamental research and development projects.
Solid educational program enhanced with contemporary solution tools and innovative international research platform are the perpetual strives of our group. The Chair of Structural Analysis – UKIM has a twofold focus: continuous

improvements in teaching and training methods, as well as keeping pace with research trend lines by nurturing an international scientific network.The relatively high seismic hazard in the region of Republic of Macedonia directly establishes the research epicenter of our group. The Chair of Structural Analysis is permanently in step with the overall developments in the field of earthquake engineering, starting with the earliest deterministic approaches (design of seismic resistant structures) up to the latest probabilistic treatments of existing structures.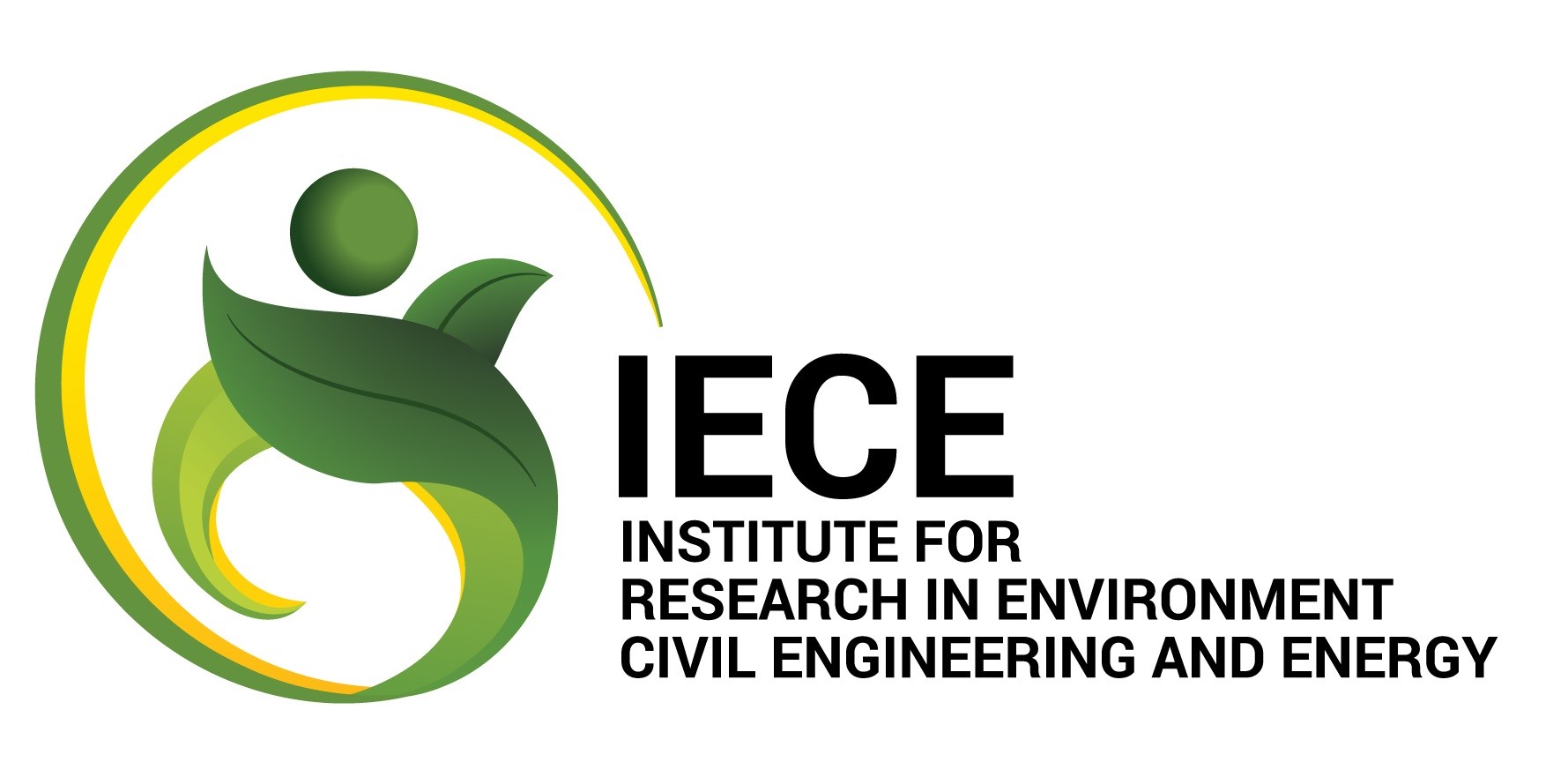 Institute for Research in Environment, Civil Engineering and Energy – IECE is a unique private research institute, positioned as an interface for academia and the business world, to provide mutual and beneficial exchange of knowledge, ideas and expertise, and develop programs and activities that will help to ensure the wellbeing of future generations. IECE supports the development of strong leaders, managers and supervisors via creating and offering specialized programs within the environment, civil engineering and energy sectors.
IECE approach is toward continuous lifelong learning education, which is critical in advancing the socio-economic status of any country, company and/or institute, because it produces a great number of highly skilled, expert, innovative, ethical individuals that are required to build and lead the industries of tomorrow.
The RWTH School of Business and Economics also contributes three management modules during the first two semesters. The Entrepreneurial Strategy and Innovation Management modules are taught by highly reputed professors from the School of Business and Economics. The courses of this AACSB Accreditation awarded faculty are conducted by Professor Brettel and Professor Piller. Prof. Dr. rer. pol. Brettel is Professor for Business Administration and Entrepreneurship at the RWTH Aachen University and has extensive practical experience as a consultant, both for his start-up firms and for established companies like Porsche AG and Deutsche Post AG. Prof. Dr. rer. pol. Piller is head of the Technology and Innovation Management Group at the RWTH Aachen University. He has worked at the MIT Sloan School of Management and furthermore as a consultant and delivered executive workshops for many international companies, including several DAX30 and Fortune 500 corporations.
Our Experts in Risk Management and Structural Engineering of Industrial Facilities…
conducts quantitative risk assessment and management strategies at industrial facilities,
develops and implements risk management strategies and plans related to comprehensive emergency management,
assesses the nature of risk, vulnerability and resilience of industrial facilities,
explores contemporary issues and managerial challenges while executing projects for industrial facilities.
…